Office of the Secretary Wayne Propst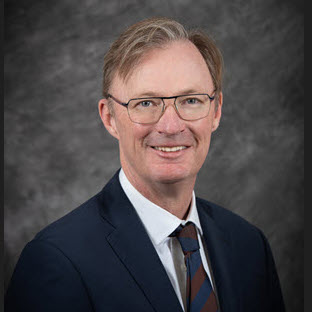 Wayne Propst
DFA - Cabinet Secretary
Wayne Propst is the Cabinet Secretary for the New Mexico Department of Finance and Administration, having been appointed to the position by Governor Michelle Lujan Grisham in January 2023. Prior to his appointment, Wayne served as the Chief of Staff to the New Mexico Public Regulation Commission (NMPRC), overseeing a staff of 100 employees and a $13 million operation budget. The NMPRC regulates public utilities (gas and electric) and has jurisdiction over pipeline safety and public transportation matters.
From 2012 to 2021, Wayne was the Executive Director of the New Mexico Public Employees Retirement Association (NMPERA) where he oversaw a $15 billion Trust Fund administered to provide a defined retirement benefit to 45,000 public sector retirees and 55,000 active public employees (state, county and city). During his time at NMPERA, Wayne help develop two comprehensive pension reform proposals that were enacted by the NM Legislature and that resulted in significant reductions to the Plans unfunded liabilities and improvement in NMPERA's long-term solvency outlook. While at NMPERA he also oversaw a 457b deferred compensation plan with $500 million in assets under management and 20,000 participants.
Wayne was the Executive Director of the New Mexico Retiree Health Care Authority (NMRCHA) from 2008 to 2012, where he oversaw New Mexico's retiree health care plan for retired public employees and teachers, taking over when the plan was on the verge of insolvency and leading a benefit and contribution reform process that resulted legislation restoring the plans long-term solvency outlook. Wayne also served as a senior legislative analyst for the New Mexico Legislative Finance Committee and Director of the Office of Policy and Planning for the New Mexico Department of Health from 2005 to 2008.
Wayne returned to New Mexico in 2005 after serving as the Country Director for the National Democratic Institute for International Affair's (NDI) field office in Abuja, The Federal Republic of Nigeria. In Nigeria, Wayne led a legislative strengthening program, funded by the U.S. and British governments, to help establish a National Assembly after Nigeria's return to democratic rule in 1998. Wayne also oversaw programs to bring international election observers to, and train domestic election monitors for, Nigeria's 2003 elections.
Prior to his time in Nigeria, Wayne served for nearly seven years as a senior legislative advisor to U.S. Senator Jeff Bingaman (DNM) where he worked on banking, telecommunications, labor and other issues, including the impeachment trial of President Clinton.
Wayne is a graduate of Eastern New Mexico University and the University of New Mexico School of Law. After graduating from law school, Wayne joined the U.S. Peace Corps and served for two years in the Republic of Gabon where he trained rural farmers on how to build fishponds and raise tilapia. Wayne has also served as legislative and election consultant for the Carter Center, the International Republican Institute and the National Conference of State Legislators in Algeria, Nigeria and Somaliland.